Security Operations Centre
In order to effectively detect security incidents while protecting IT resources and responding quickly to threats that may put the business at risk, many companies work with Security Operations Centres (SOC) that form the first line of resolution, control and support to users when required.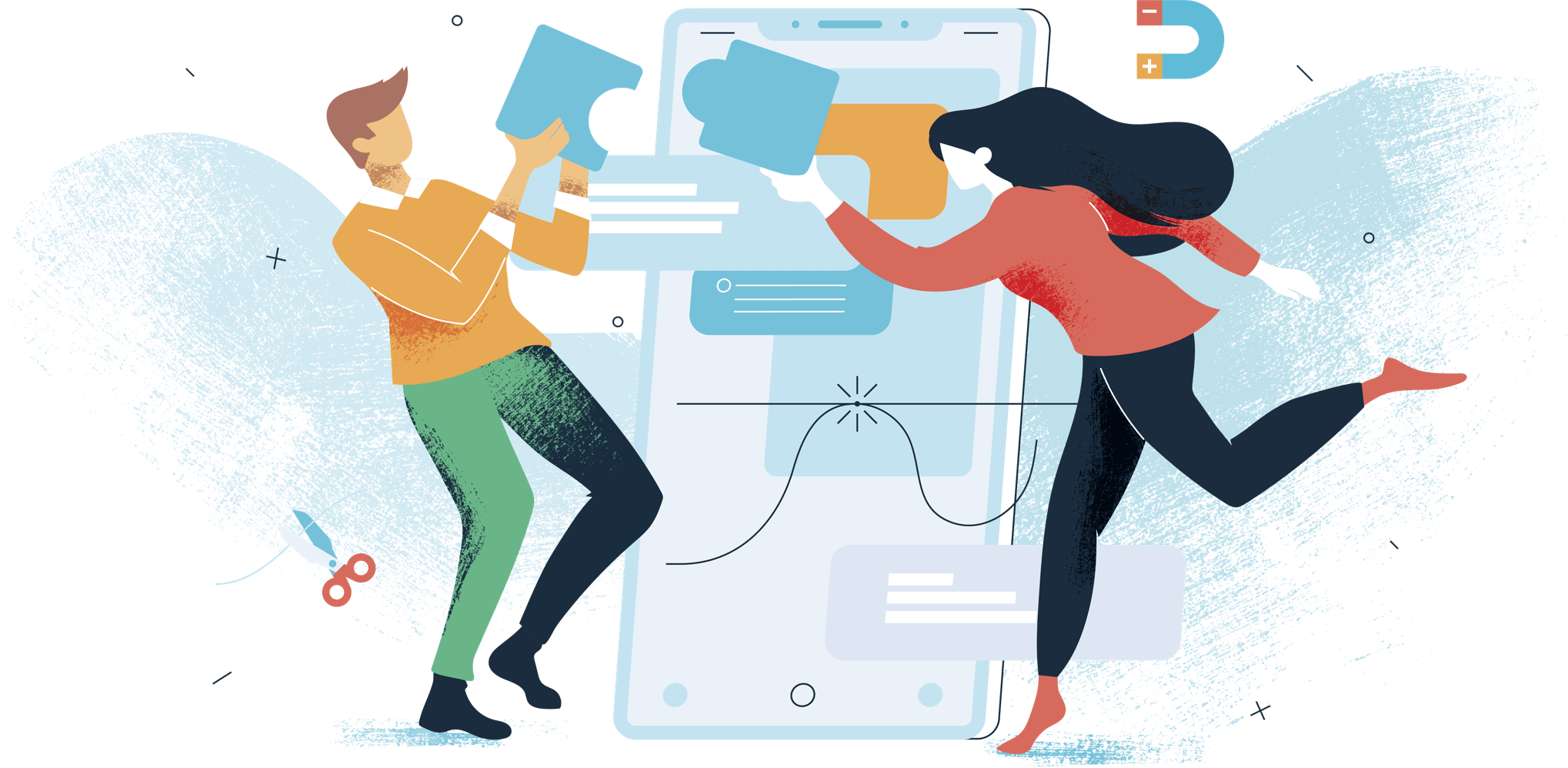 SOCs are cyber security services that operate 24/7 and are composed of teams of professionals who, besides responding to incidents, can operate, manage and monitor different security platforms.
Some of the SOC's goals include the detection, analysis and correction of security incidents through different approaches. They are intended to protect resources such as servers, terminals, databases, applications, websites and other systems that may show irregular behaviour indicating a compromise to security.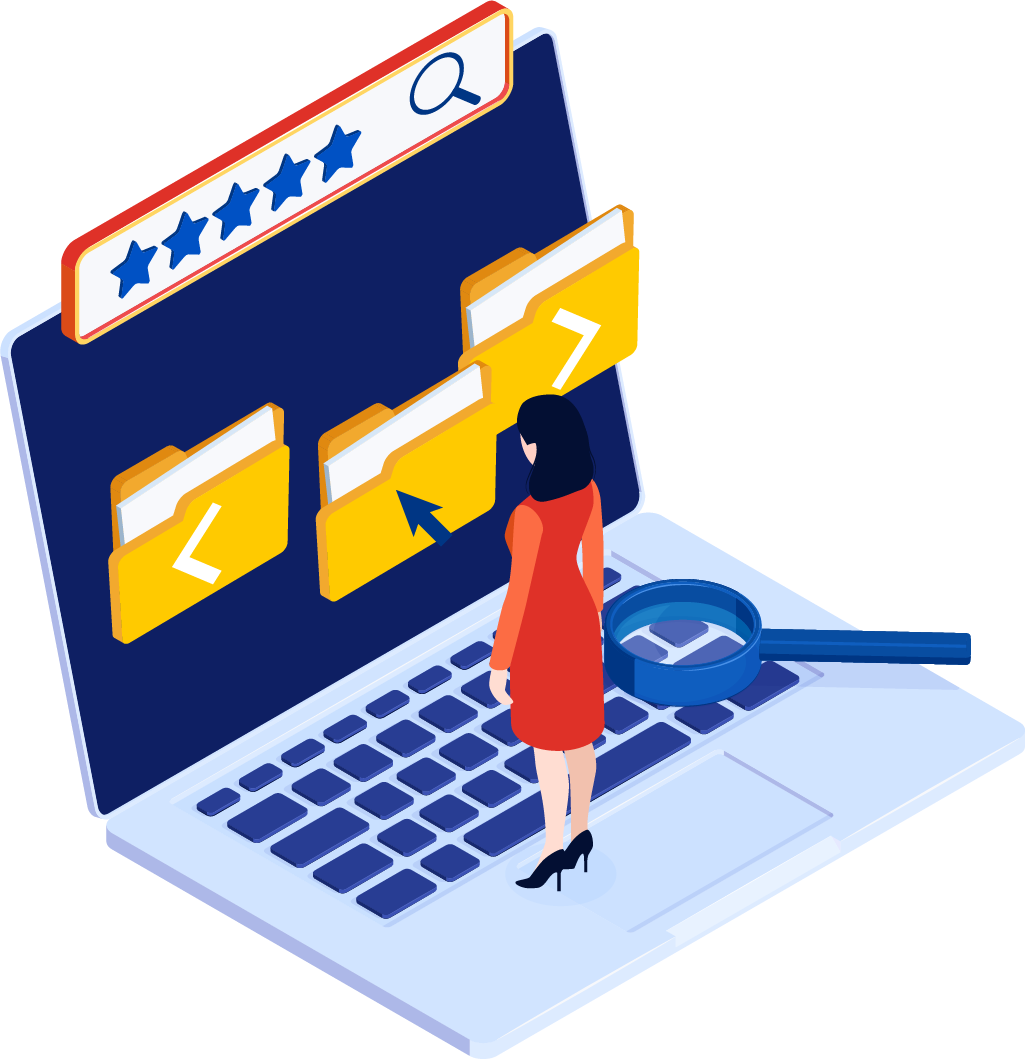 It is the responsibility of the SOC to ensure that incidents are properly identified and reported. Among its features and tasks, we can find:
Organisations must plan carefully how to deal with cyber security incidents. All efficient SOCs work with a so-called Security Playbook which aims at providing all members of the company with a clear understanding of their responsibilities regarding cyber threats (including the incident detection, response actions and communication plans).
Besides a clearly-defined strategy that integrates the specific objectives of the company and its different areas, the SOC must have the necessary infrastructure to support it as well as the capacity to collect metrics and data.
One platform, many superservices
Threat Monitoring of Entire Ecosystem
 Threat monitoring of the entire application ecosystem is part of the routine that every organisation with online operations should perform. It is a critical activity when it comes to stopping cyber threats, although many companies do not have the staff, the expertise or even the budget to perform all the tasks that it requires.
Monitoring operations that are susceptible to being cyber attacked includes the collection, processing and analysis of large quantities of information. It is about looking for signs or alerts of threats to the security of the ecosystem such as intrusion attempts or data leakage to allow stronger protection in preventing or reducing the damage caused.
Systems containing sensitive data must be constantly analysed and evaluated to find signs of a cyber attack or breach. When a possible threat is identified through monitoring, an alert is released for the security team which will then try to mitigate the incident or respond accordingly.
This type of monitoring helps companies identify threats that had not been previously detected, such as outsiders or unauthorised users connecting to the system. There are different technological solutions that work collecting and correlating information from the network and applications and identifying patterns of potential threats or security incidents. These types of technologies look for correlations between network information and endpoint activity with contextual factors such as URLs, IP addresses or details of files and applications. In this way, they provide more accurate information to identify anomalies that may pose a threat.
In any case, threat monitoring of the entire ecosystem seeks to maximise data protection. Any organisation that performs this practice is in a better position to defend itself against cyber attacks than those which do not use monitoring.
Efficient threat detection can be achieved if the organisation has previously defined a detection strategy and determined in advance what data sources are required. Whenever a threat is detected, the information should be provided in as much detail as possible to the security team.
Lastly, it is important to understand that all organisations that work online are at risk. Cyber ​​threats can impact businesses of any size, regardless of where they are geographically located. The consequences can be more expensive than the most advanced detection technology and the damage may not just be financial as it can result in irreparable damage to your business's reputation.
Managed Detection and Response (MDR)
 Organisations are constantly at risk of losing data or their operations being disrupted due to security breaches. This risk has increased with the expansion of remote work.
Cyber attacks are becoming more sophisticated and, as a result, companies need more and more skilled staff to prevent, manage or control them.
Managed Detection and Response (MDR) is a cyber security service that combines professionals with huge expertise with technological solutions in order to detect threats, monitor the organisation's entire ecosystem and respond accordingly.
With the help of Machine Learning and Artificial Intelligence, MDR helps identify and limit the impact of threats without requiring an additional team of professionals. It can involve endpoints, networks and the cloud within a company's infrastructure and it can be carried out remotely.
For the MDR to work properly, it must be business-focused. In this way, active threat identification is achieved throughout the organisation and a response is created to eliminate, investigate or contain such threats.
Although there are approaches to MDR, it is important that the client is aware of what he needs and what he is looking for so they hire the correct vendor. Typically, the MDR involves a platform and a team of cyber security engineers aiming to minimize the impact of successful cyber attacks within organisations.
Incident Response Monitoring
To respond and be able to manage a cyber attack, companies carry out Incident Response Monitoring (IRM) to avoid data leakage and its subsequent consequences that may affect customers, the company's intellectual property, time and resources, and ultimately the brand's value
This methodology seeks to reduce damage and restore the normal functioning of the systems as quickly as possible. In this sense, research is key because it allows you to learn from an attack and to be better prepared to respond in the future.
The best way to protect your organisation's assets is to have a well-developed and repeatable incident response plan. Cyber attacks are increasing in frequency and scale making  incident response plans vital for the health of the organisation.
Incident Response Monitoring is carried out by a team that leads incident response efforts. The incident response team is made up of experts in cyber security, IT, auditors as well as other types of staff within the company such as HR or the communications department.
A well-implemented IRM plan should have five stages:
Preparation: Consists of developing policies and procedures that must be followed in the event of an attack. It is important that staff are trained to respond in a timely manner when it occurs.
Identification: This is about detecting the breach and enabling a fast and focused response. Different systems and firewalls can be used in this stage.
Containment: This is the key to stopping the advance of damage and preventing future penetration. These actions can be achieved by counting on specific offline sub-networks and backup systems to maintain operations.
Eradication: This stage includes neutralising threats and restoring internal systems to their previous state prior to the attack. Here, secondary monitoring can be used to ensure that affected systems are no longer vulnerable to future attacks.
Recovery: It is necessary to validate that the systems which have been affected are no longer compromised and that they can function normally again. This involves setting schedules to re-establish operations and constant monitoring.
Lessons learned: In this instance, the incident response team meets to determine future improvements. This may include an evaluation of current policies and procedures. At the end, a report is generated with all of the analysis conducted, which will be used in new training sessions.
Security Information and Event Management
A security incident without    proper management could leave your organisation unprotected against anomalies that, once present in your system, put your data at risk. These security incidents could be prevented using Security Information and Event Management (SIEM), it is our responsibility to protect you from these crimes.
Malicious actors look for victims who don't do constant maintenance of their security ecosystem, so catching victims off-guard and with enough time to launch an attack leads to a crisis that has little salvation. Acting fast and stopping these types of acts is only part of the process we use at VeriDoc Global.
Combining both information and event management is what makes our process more effective. We use technology that compiles security incidents and then analyses them, ensuring that they are recorded both in real-time and historically.
The main function of Security Information and Event Management (SIEM) is to respond to the detection of a threat. Once a threat is identified the process begins:
 Data collection with the help of antivirus software processes the event and creates a profile with which the SIEM's reaction is observed. From there it is customised to future events so that it can react accordingly.

Data consolidation of log files to categorise and analyse data events.

 Notification is an important part of the process. For example, if an event turns out to be a major threat the security team is notified.
The response time to these events is crucial to expose and identify potential threats. Although some companies choose to secure themselves using an antivirus, many anomalies could still enter the system and some are so persistent that even an internal cybersecurity team would have trouble resolving them.
When it comes to security no investment is wasted: we have the skills to deal with all types of threats and the capabilities to keep logs and analyses of incidents. Using our Security Information and Event Management services is an asset that will enhance your organisation's security posture.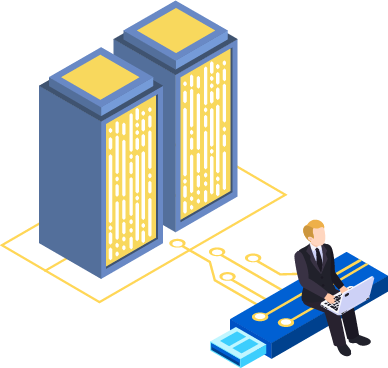 Monitoring and Data Onboarding
As the years go by it seems that technology gets better and better at knowing our tastes, but it is not about our devices but about data onboarding and personalised customer experiences.
Knowing all of your customers face-to-face is a challenging and complicated task. Depending on how many customers you have you can even get confused among them and lose track of what their interests are, that's why Data Onboarding is now in the spotlight.
Data Onboarding is the process of storing customer data digitally, which can then be used to build a profile with the information collected about your customers such as how they found or interact with your brand. During this Data Onboarding process the database can also be monitored for accuracy.
One of the benefits of Data Onboarding is the reduction of costs and time required to perform this process. However, not having control over the data can lead to a distorted view of our customers as the integrity of the data collected can be compromised if morphed pictures, fake documents, or other risks are introduced. That is where monitoring comes in.
Control, Speed, and Cost Reduction are the key words when combining monitoring with Data Onboarding.
Implementing Data Onboarding involves three steps:
Evidence Collection: The customer's email or postal address is obtained and uploaded to the onboarding platform.

 Match: The customer's data such as ID card or Passport is validated, and it is verified that the data has not been stolen or falsified.

Activate: Detailed customer information is collected in two ways – face description and face comparisons. Once this information is collected, marketing strategies can be built based on the data collected from customers.
Monitoring and data onboarding activities use end-to-end encryption as well as Personal Identification Number (PIN) protection and are encrypted locally stored data, as part of the security controls. 
Knowing who the brand is targeting makes a difference as it demonstrates your organisation's closeness to its customers and, with our monitoring and data onboarding, you can protect yourself from data fraud and achieve success.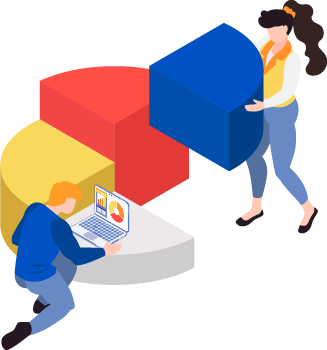 Use Cases Development
The functionality of a system depends on its goals completed without errors. For this it is necessary to take actions depending to the goal a system is being used to achieve and for this type of situation Use Cases are created.
Use Cases refer to a specific set of actions between a user and a system intended to fulfill a particular goal while the system prevents errors which may affect it. Developing such sequences allows us to model and identify a system's behavior to a request and observe how it reacts to it.
To develop a Use Case we explore different factors that interact with each other:
Actors: Users interacting with the system.

 System: According to the use case model, the system will have a behavior which will respond to the actor's requirements.

 Goals: Use cases are initiated by an actor wanting to achieve a goal.
To create an adequate model, a system's users are identified and separated by categories and a profile is created for them which specifies the goals of each role they occupy. Use cases are generated for each goal with a higher or lower level and these use cases are then structured accordingly. Once these steps have been completed, the users are validated on the system.
Depending on the system, the complexity of the use case varies. When a use case is diagrammed, users start by creating a list explaining everything they need the system to do for them and organising requirements with which the system's interactions can be modeled.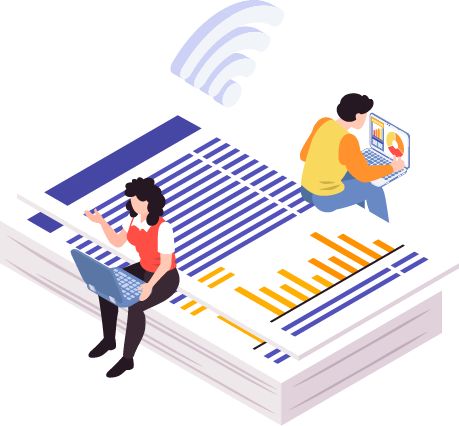 Asset Inventory and Network Mapping
As your organisation grows, the IT infrastructure becomes more and more complex. Being able to track all the assets that compose your network is increasingly relevant to keep the business safe. Having this information is the first step.
There are different types of assets, including traditional physical devices (like laptops, employee mobile phones), as well as cloud computing instances and DB instances.
All the assets that help a company carry out its operations, whether they are in the cloud or on-premise, may be at risk of a cyber attack. For this reason, they need to be secured but this is not possible if they are not inventoried.
The asset inventory allows the company to know exactly what each and every one of these resources is to help define an order of priorities and establish the necessary countermeasures to prevent attacks on those systems.
The use of tools that allow the automation of asset inventory is a huge advantage considering the concept of elastic computing, where the resources hosted in the cloud can be created and destroyed in a matter of seconds. An example of this are the applications that run on instances that are created as traffic increases, and just as easily destroyed.
In the context of elastic computing, it is mandatory to automate the asset inventory to keep it always up to date and in this way, guarantee the security of the most important assets.
The asset inventory automation tools also allow you to understand the level of coverage of the security measures to know what percentage of the resources is protected by these initiatives. This taking into account the level of exposure of each asset, which can be higher or lower.
A suitable solution to generate an asset inventory should allow you to search for information throughout the entire environment. Relevant information about the assets includes the asset ownership, level of business criticality, level of exposure to the Internet, who has access to the asset, among others.
An asset inventory automation tool is essential to put the business in a stronger position to identify and act in the face of security risks. While it is only one part of the entire cyber security strategy, it is impossible in most cases to maintain proactive security operations without it.
Vulnerability Management
Vulnerability Management has become a key area of computer and network security. It consists of the identification, classification, prioritisation, remediation, and mitigation of weaknesses that the system has, which can make it permeable to threats.
As one of the most proactive approaches, the Vulnerability Management starts with the search for vulnerabilities in the system and ends when they are finally fixed. In order to achieve this, a pipeline is put together aiming to solve each of the found threats.
The process of vulnerability remediation usually begins with a triage, where the risk to the business is evaluated and from there, each vulnerability is prioritised. This is important since the number of reported vulnerabilities may be too high, being mandatory to determine the order in which each one of them must be treated.
One of the most common problems of the process is the detection of false positives, that is, vulnerabilities that are not real but are behaviors expected by the business, or when the detection process simply fails reporting inexistent vulnerabilities. False positives are usually identified and removed during the triage stage.
If it is indeed a vulnerability, it enters the pipeline where a report is generated for each one of them so that they can be resolved in the shortest possible time. Reports can be generated by both internal and external actors. Then, a person in charge of managing or solving it is assigned.
Usually, the company defines a Service Level Agreement (SLA), which helps determine the maximum time that a vulnerability can be open according to its level of risk. Starting with the SLA, the goal will be to comply with the established time frame. In order to achieve this, adequate follow-up must be carried out.
Vulnerability Management can be outsourced to a specialised company. Companies dedicated to providing this type of service use significant resources to be able to filter, above all, false positives and, among other things, enhance the reports that the affected company then receives so that it has a greater level of detail of the problem that will help it remedy the vulnerability in the most appropriate way.
The speed of response and the ability to remediate vulnerabilities will reduce any type of risk to the company. In the end, the goal is to fix all the vulnerabilities that have been reported.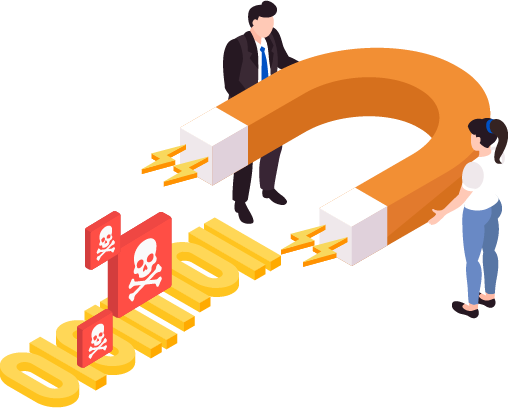 Malware Detection
Frequently we open our internet browser on our personal computers and pop-ups appear which – when clicked on – turn out to be malicious and exploit vulnerabilities existing in our system. We must be vigilant to these and other types of malware to prevent damage to our computers.
Any malicious software or agent whose purpose is to damage the system is called Malware. Malware can infect one or several computers, affecting personal computers as well as your organisation's network which can cause consequences such as data theft.
Nowadays malware goes beyond just damaging a computer, hackers often use malware to gather important information with which to make money from so your data, finances, and computer are at perpetual risk.
Threats are updated regularly making it difficult for internal security teams to keep up-to-date however our Security Operation Centre makes this easier for you as it evolves with a focus on preventing any type of malware as it is reported. 
There are numerous benefits we can offer to protect your organization against malware:
 Detection and Containment: Once malware enters a computer it starts a countdown, decreasing the damage and increasing the chances of remediating any damage to lost infrastructure and data.

 Monitoring: an attack can emerge from anywhere so checks must be made on the software supply chain and infrastructure, analysing behavior and building a course of action.
Exploiting vulnerabilities is the specialty of threat actors, which is why it's so important to act in time and protect the gaps in the infrastructure. Using Malware Detection will assisting in getting a complete picture of suspicious and malicious files which may affect your data, a good strategy will provide confidence and liability.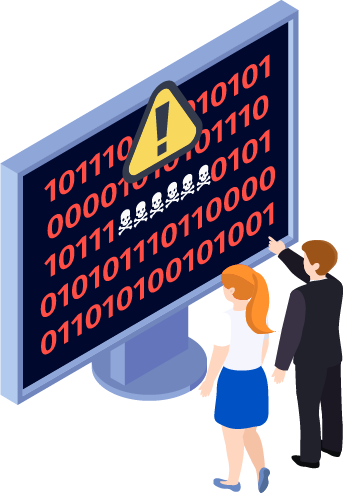 Anomaly Detection
When regularly using our computers, certain signals that the system wants to let us know – such as a benign change in the system – are often overlooked so it is important to be alerted to any anomaly.
For a system to warn of a threat it must have data in its registry to know how to deal with it. However, sometimes there are no records and the system overlooks them so to cover this type of event anomaly detection is often used.
Anomaly detection is used to detect any type of threat, even the smallest, so it is often used in a passive way that, instead of blocking threats, alerts on what it detects.
Failure to be alerted to these anomalies puts your organisation at risk of asset destruction or theft, whereas real-time cyber threats can be detected in time to reduce the damage and minimise the time it takes to detect threats on the network.
Using anomaly detection can detect any outliers in the system, in addition to noting the increase in total bytes transmitted, an increase in the number of unique destination IP addresses, and other metrics such as monitoring anomalous user behavior.
It is becoming increasingly difficult to stop an attack if it is not detected at the right time, so we must take the next technological step and use these tools to our advantage, using our services we guarantee the automatic detection of anomalies with which you can save time, in addition to customising the algorithm to suit the needs of your organisation.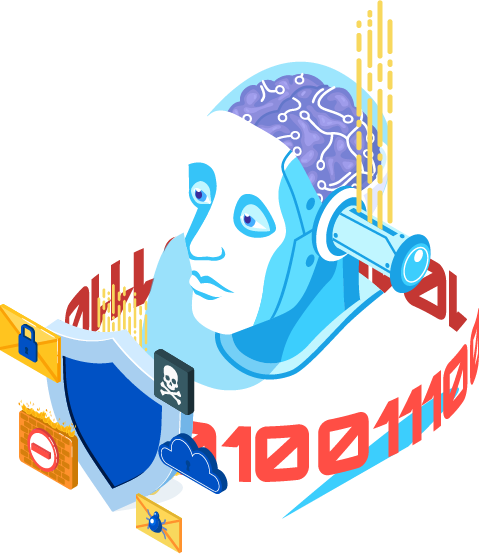 Cyber Threat Intelligence
Concentrating on work becomes more difficult when you have to be on constant lookout for a system error, or even worse, a system break-in that can potentially damage your equipment irreparably.
In any case, it is necessary to act fast! When the system protections fail, a fight against the clock begins to reduce the damage. The purpose of using Cyber Threat Intelligence is to know in-depth the risks that the infrastructure of an organisation runs to the company, as well as to offer protection.
Threats are constantly evolving and keeping up to date is of paramount importance and Cyber Threat Intelligence helps you to stay current and in-the-know.
The Cyber Threat Intelligence cycle starts with gathering information that will then be processed and analysed, the process allows to reduce uncertainty while maintaining proactive protection that learns from attacks and how to deal with them, the constant evolution of threats is the reason why Cyber Threat Intelligence is a five-step cycle:
Planning stage, gathering the requirements to be applied and the methodology that the intelligence program will use, considering the motivations of the attackers, actions to be taken, and the needs of the stakeholders involved.

 Collect information, such as data sources, traffic logs, relevant forums, help the team to gather the necessary data.

Processing and Analysis: Once the data is collected it has to be converted into a format suitable for analysis. Either it has to be translated, described, and evaluated for reliability. According to the requirements the team will ensure that the data is deciphered into action items.

 Reporting: The results of the analysis are presented.

Improve: In this phase we receive feedback and decide whether there will be changes in future Cyber Threat Intelligence operations.
We adapt to the type of Cyber Threat Intelligence that your organisation needs – whether tactical, operational, or strategic – as we are confident that empowering your company's cyber security capabilities in this area will make it more efficient.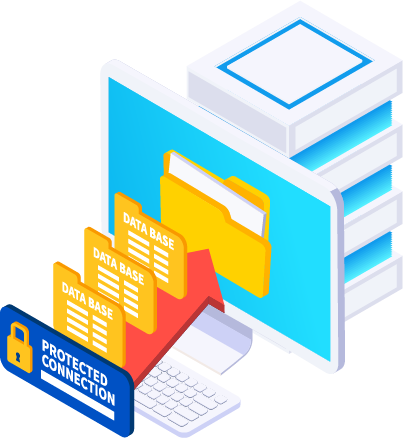 Log Management
Errors in equipment can arise without warning and not knowing how to deal with them leads to system vulnerabilities that hackers or other threats can exploit and cause harm.
The risks of not using log management can be overlooked and cause multiple scenarios in which the system and hence the company are put at risk. However, data can be time-consuming and memory-intensive, so having a team that prioritises the information that needs to be stored, processed, or destroyed according to its importance is necessary to be effective.
A log refers to the files generated by the active use of a computer, which are automatically archived system information with details about activities such as error reports, file transfers, messages, and file requests.
The practice of collecting, storing, analysing, and processing data from these applications or programs is called log management. These logs help the technology team understand what, when, where, and how things happen in the system.
The Log Management process starts with the collection of logs that are needed, then they are archived to preserve and encrypt them, once this is done it must be confirmed that the logs can be found later for future monitoring and analysis, correlation rules are applied depending on the requirements needed by the different threats, finally, a report is managed and distributed to different users with solutions that can benefit the system.
There are multiple reasons to use Log Management but the biggest benefit is to optimise system performance by finding bugs before they become a major problem. Good security practices are effective when monitoring carefully and with a personalised view of the vulnerabilities in a system's architecture.
We guarantee our clients that applying our log management service in their company will notice changes in the security of their system, optimising detection and response time to threats, as well as providing real-time insights into the health of the system.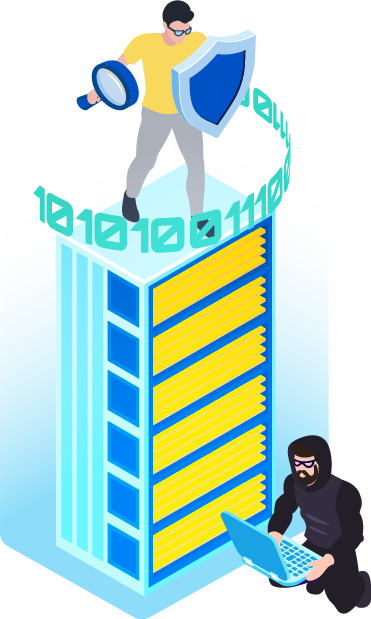 Monitoring, Detection, and Analysis of Intrusions
The success of cyber security systems lies in the integration of multiple techniques which reduces the margin of error or intrusions to the system architecture and, not only that, but also in the application of tools which allow learning from threats in case of future events.
Intrusion Detection Systems (IDS) monitor and analyse these activities to ensure that they do not compromise the state of computers, and IDSs can be either host-based or network-based.
A host-based IDS monitors suspicious activity occurring on a single host, while a network-based IDS monitors network traffic, protocols, applications, and traffic for malicious activity. In addition, an application-based IDS can also be used to scan and monitor only applications which are crucial to the organisation in the case of a malicious actor trying to enter the system.
Catching these malicious actors can be divided into three distinct areas:
Monitoring: usually the entire system is monitored – including wired, wireless, a virtual private network (VPN), and modem – looking for any changes that may have compromised the system.

Detection: constantly checking files and comparing them to reference values to indicate if any differences are found. This is in case any data or file attribute has been accessed, modified, replaced, or deleted by a virus such as a trojan horse or rootkit, as well as to prevent any other suspicious activity.

Analysis: Processing the applications and their action performance – including each application and library (e.g. dynamic link library) – and comparing the information for unauthorised applications and libraries to ensure that the components react correctly.
Intrusion Detection Systems improve security strategies against infrastructure intrusion, predict and recognise anomalies in activities quickly and generate a lower percentage of false positives. If you want to prevent incoming assaults on your network infrastructure then our services will be useful in helping you achieve your goals.
Situational Awareness and Reporting
Protecting an organisation's information and data requires having the skills to gather sufficient threat information and respond quickly, which is where situational awareness comes in.
The cyber security model to be followed varies from one organisation to another, due to the differences that categorise them, yet situational awareness (SA) usually follows a pattern of steps from identifying, monitoring, analysing, and responding to these problems.
The point of situational awareness is to identify malicious activity by comparing data with a registry and making sure there are no discrepancies between files, unauthorised systems, and services on the system, which are then converted into SA collections.
Detecting this type of activity allows for the collection of important information that helps the SOC team to respond and make the right decisions in the face of the threat, as well as finding gaps in the data collection process and reducing or eliminating redundant data.
Responding to such problems starts with identifying what is different in the data, the monitoring process analyses the data and responds to the problems found. Depending on the severity of the threat the process is automated, resolving the differences between the activity that is happening and what should be happening.
With a clear policy on how to respond to various cases it is possible to more efficiently prioritise which data should be examined and compared because the information collected is often too much and comparing each of them would take more time.
Although it may seem that differences between files do not make any difference to the system architecture itself, the more differences there are, the more difficult it will be to track security events in the future so it is crucial make sure to resolve these conflicts in time.
Once the whole process has been completed, it is time to report relevant information to your organisation, so that better decisions can be made for future events.
With the speed at which threats are advancing it is key for organisations to prepare and increase their security elements, situational awareness and reporting will help fill those gaps of data and information and reduce the inferences they can cause.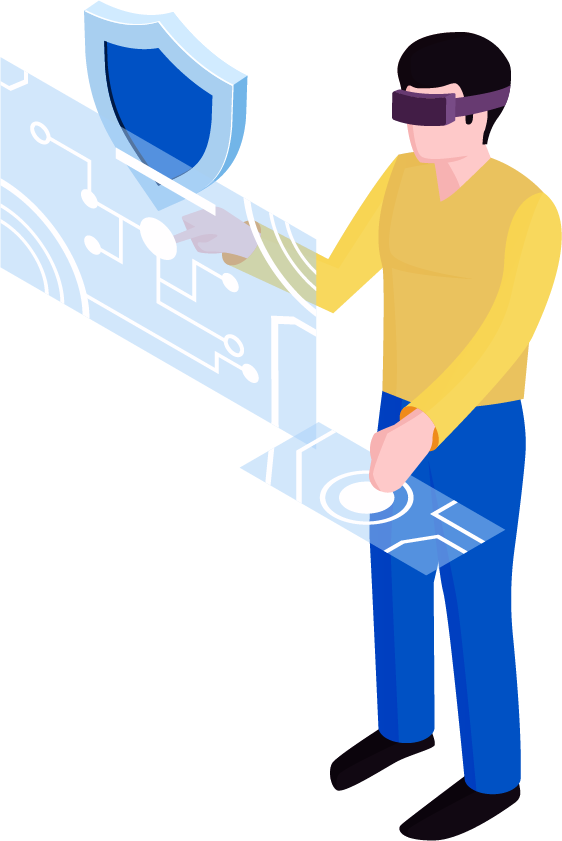 Threat Research and Digital Forensics
Some people mistakenly believe that in the digital world they are protected by anonymity and decide to illegally break into an organisation's system to steal important data and information and take advantage of it, our purpose is to show them the consequences of this type of activity.
Our threat research experts focus on finding threat actors, new attack techniques, detecting and investigating these actors in order to protect the organisation as much as possible, all while being responsible for taking care of the users of the network.
Whereas the purpose of digital forensics is to collect, preserve and analyse and document the collected data, so that the accumulated information can be used in a legal case against the attackers.
You could compare the role of a digital forensics expert to a professional detective searching for clues which will lead him to the culprit of a crime, the only difference is that this process is done digitally. The hacker might think he will get away with it, but the expert will use tools that will lead him to it.
This specialist will go into action to identify and collect evidence about the criminal actor – such as if he has stolen information or used malware on the system – then the expert will be in charge of recovering those documents and data.
Being able to follow the steps of the criminal actor is paramount to collect the necessary evidence to present the case legally. The identification of these actors is found by the experts thanks to their digital footprint. By following them the investigator will be able to have information about the person from the equipment they used and when they were active.
Moreover, their work does not end there, as they must preserve the data and keep it safe so that it is not altered. Once they have the evidence, the data is reconstructed and analysed, and finally, the crime is recreated with the documented data along with a summary and conclusion for legal prosecution.
If this process is altered the hacker could be judged innocent or escape justice and the organisation would deal with all the damages caused, leading to unnecessary expenditure of time and money.
If the criminal is not prosecuted he will exploit the vulnerabilities of an organisation's system to the full, making sure he disappears once he has completed his objectives, which is why it is so important to have a team of experts on hand to find the criminal and make him face the consequences of his actions.
Compliance Support
With the frequency at which rules and regulations tend to evolve, these changes make it more difficult for organisations to follow their business model in accordance with each rule or guideline because of how difficult it can be to remember each of them.
The rules and regulations which the government has laid down are known as compliance, a process undertaken to ensure that an organisation is responsible and ethical. 
Keeping up-to-date with new compliance rules can be a challenge task which is why delegating compliance services will help to manage and de-risk various business areas and the organisation will be sure to keep up-to-date while focusing on its business operations.
Multiple benefits arise from applying Compliance Support such as: having a better reputation with your customers and the government, maintaining a healthy working environment and making your employees feel safe, accelerating organisational growth, maintaining financial integrity, and preventing legal problems.
While some organisations suffer reputational repercussions and are penalized due to non-adherence to compliance requirements, businesses which remain compliant see benefits in decreased risk and increased business growth. As such, we believe that our Compliance Support services are an asset which will adapt to the needs and interests of your organisation, guiding it in its development to achieve success.
E-Discovery and Legal Evidence Collection
Collecting information can be a lengthy process, especially when it comes to Electronically Stored Information (ESI). ESI can include information which at any time may be required for an audit or other process needing certain data.
However, there is no doubt that applying E-Discovery in your organisation will do more than just implement technology – it will solve many problems such as personal data, legal, political, constitutional, and security.
E-Discovery (Electronic Discovery) is a legal procedure that is based on collecting, identifying, preserving, reviewing, and delivering information for the purpose of using it as evidence for investigations, arbitrations, or lawsuits, as well as for other disputes that need the facts to reach a resolution.
The process of E-Discovery and Digital Forensics may be similar, but they have certain differences in how the data is presented and who analyses it. In the case of Digital Forensics, the integrity of the data is protected by the forensic experts, and different software is used, while in the case of e-Discovery, the lawyers are in charge of collecting and organising the information.
To better understand how E-Discovery works, here are is a summary of the six-step process:
Identification, Preservation and Collection: Electronically stored Information is collected and documents are placed in legal hold. Once this is complete the data is transferred to the legal counsel and its relevance is determined, taking care that nothing is modified or deleted.

Processing, Review and Production: Collected documents are uploaded to a platform for analysis and disposed of according to privilege and responsiveness, as well as exchanged with opposing counsels.
Applying e-Discovery processes to an organisation means being prepared for any legal proceedings and avoiding sanctions which could be harmful in the future. At VeriDoc Global we manage a custom-tailored process because each case and organisation is different.
Security Administration
The Internet is an open world that gives us access to global communities, information, and a series of tools which help us in our daily lives. However, this does not mean that it is a utopian place free of danger as hackers – or crackers – can also enter this place and are willing to exploit existing vulnerabilities of devices or systems to obtain information they can use to their advantage. So, security becomes a race for who will have the upper hand – the organisation's experts or the malicious actors.
Having the upper hand is crucial in the security of an organisation and that is where security administrators come in. These experts are the first to monitor the system and the security landscape and are always ready to detect threats and prevent attacks.
Their work is crucial because of how critical a breach into the system would be, so in their work they use various security management tools carefully controlled and used only by authorised personnel, these allow them to take actions on the servers, create patches or perform health checks that help the management in a security-related setting.
These tools focus on detection, data collection, and prevention of attacks including:
Monitoring suspicious patterns with intrusion detection tools.
Vulnerability scanning.
File/host integrity checks including virus detection, rootkit hunters, configuration and file organisation comparison, and alerting of unauthorised changes.
Communication between administrators.
Samples of code, replicating an existing environment and creating a safe space in which the attacker is left free for administrators to understand the attacks.
Emulation of information system resources to lure the intruder and obtain data about the attack.
Obtaining public information resources.
Our four basic tools for Security Administration are: Oracle Enterprise Manager Fusion Middleware Control, Oracle WebLogic Administration Console, Oracle Entitlements Server, and the Oracle WebLogic Scripting Tool (WLST). It is up to the security administrator to determine which tool will be used as these semi-automated tools act in a certain way, but not with the intelligence that system breach investigations may require.
Ensuring that your organisation's system is healthy is the appropriate action to reduce the risks of an attack and improve the security of your business.
Security Architecture and Engineering
Parts of the security measures can be divided into two processes: Defensive and Offensive. Being ready for any threat should be as important as improving defenses, therefore it is important to enhance both security architecture and engineering in organisations so that they can handle any event. Each organisation has unique needs so developing its architecture and using the appropriate development tools for engineering depends very much on the individuality of the enterprise and the ability to meet its requirements.
Cybercrime is constantly evolving its capabilities with the sole purpose of exploiting system vulnerabilities, so relying solely on firewalls and anti-virus software is a big mistake that could cost the future of the organization. Cybercriminals are adept at exploiting loopholes in the security architecture, so it is paramount that we use technology to our advantage.
Building security architecture involves bringing together a group of experts with different skills to develop a blueprint of how the applications and security model will work in the system while engineering those plans to consolidate the project to protect your organisation from cyber breaches.
The blueprint design cycle starts with planning – through development, testing, deployment and, ending with maintenance, during which the expert ensures that the hardware, software and firmware components can work together as a whole.
Securing an organisation involves the coordination of the Enterprise Goals and Security Architecture Plan and follows a series of steps to define and create a Security Program and Architecture Strategy:
Establishing and identifying objectives.
Converting the organisation's objectives into business security attributes.
Developing an architecture that fits the organisation's needs and objectives.
Monitoring, reviewing and revising controls and architecture.
To reduce the risk of cyber breaches we apply administrative, physical, and technical security controls following policies, procedures, safeguards, and countermeasures. In addition to applying these components of security controls we specialize in:
Prevention of unauthorised activities and collection of information.
 Correction of collected information.
 Detecting unauthorised actions.
Balancing the information in the system against a threat.
 Persuading attackers into the system.
 Directing a security policy to be followed.
 Recovering from a disaster.
Once you choose our team of experts we are able to tailor the technology to the unique needs and structure of your organization. We will ensure that the risks will be reduced and that you will no longer need to worry about them. To believe in our services is to win the battle against cybercrime for years to come.